The Czech team will be fighting for the bronze medal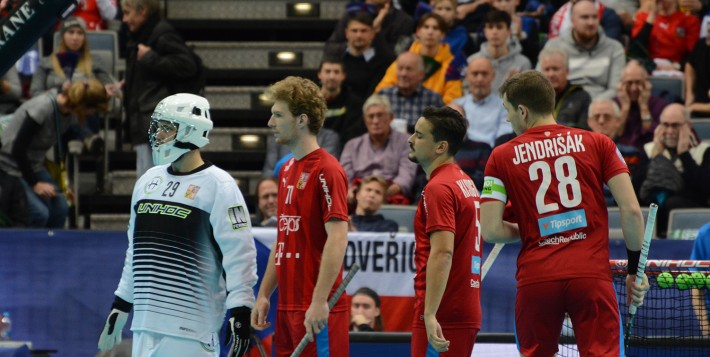 The national team has so far played the biggest match at the World Championships in Prague, in which our representatives were defeated by favorite Finland. Another big match is scheduled on Sunday when they will fight for the world's first championship medals.
CZE vs. FIN 2:7
Since the beginning of the match, the Czechs have been trying to keep the ball as long as possible and thus to eliminate the offensive attacks of the opponent. Within a few promising positions, our players got to know that this way could lead to success. The Finns were the first to score, but the Czech floorball players remained confident and continued to follow the tactics. The progressive status did not change until the end of the first third and the narrow lead of the Northerners lasted 1: 0.
In the next part of the match, the Czech Republic presented a similar style of play. The home representation took this forward when trying to score. At the same time, goalkeeper Lukáš Souček managed to save a few dangerous situations several times. However, Finland was more effective and kept the leading position by scoring another 3 goals.
During the third period, the situation of the Czechs improved thanks to Matěj Jendrišák who scored a great shot and lowered the score of the game to 1 - 3. Our team was playing fast and still getting the Finnish team under pressure. However, the opponent showed why the team brought experiences rather than young newcomers to the World Championship and scored twice. The two goals meant the lead of Finland 5: 1.
The Czech team, even despite the unfavorable score, did not lose hope and after the recall of goalkeeper Lukáš Součka, actively played in six players. The strength to fight added to them the fantastic audience of 12,811 fans. In the end, the Suomi resist the pressure and moved to the finals after winning five goals over the Czech team. The Czechs, however, remain in the game of the first historic home medal in the World Championship, as they will fight for a bronze medal on Sunday.
Source: www.ceskyflorbal.cz